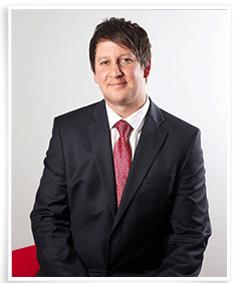 Steve Morgan
Account Executive
Direct Line: 029 2082 2600
Mobile: 07947 913 390
Email: smorgan@creativerisksolutions.co.uk
What is your role at Creative Risk Solutions?
Servicing of existing clients and development of new business
What are your areas of expertise?
I have experience working with a variety of sectors including cyber and tech risks, sport and leisure, major high street retailers, food and beverage industry, manufacturing, engineering, construction, haulage, waste to energy and design.
How many years have you been in the insurance business?
19 years.
When did you join Creative Risk?
I've worked for the business since June 2013.
What did you do before Creative Risk?
Following a two year stint in direct sales I have been working in insurance for 19 years, the first two years working in Private Household, Travel and Motor Insurance and moving on to Commercial Insurance broking. I joined the Creative team in June 2013 having worked previously for SBJ Stephenson, Bluefin and Oval in Bristol.
Which has been the most interesting project you've worked on in the past year at Creative Risk?
I've been working with an exciting new firm who are doing some pioneering new work in the world of virtual and augmenting reality.
What are your interests outside work?
Cycling, bass guitar, family days out, photography, painting and drawing, watching live stand-up comedy and reading.