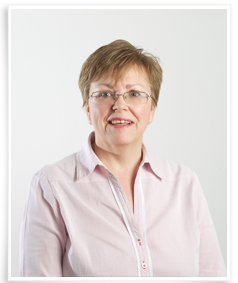 Julie Webb
Broker
Direct Line: 02920 822 611
Mobile: 07534 280 287
Email: jwebb@creativerisksolutions.co.uk
What is your role at Creative Risk Solutions?
I assist Account Executives with renewals and day-to-day admin matters.
What are your areas of expertise?
Property owners, motor and high net worth households, media insurance, portfolio management and claims.
How many years have you been in the Insurance Business?
35 Years.
When did you join Creative Risk Solutions?
I joined the business in January 2013.
What did you do before?
FR Ball Brokers – 16 years
Guardian/AXA – 9 Years
Watkin Davies – 9 months
Cox Braithwaite – 6 years
Which has been the most interesting project you've worked on in the past year at Creative Risk?
Working with Cardiff City Community Foundation, they are a very dynamic team working with young people in the local area to gain valuable skills to give them a positive future.
What are your interests outside work?
I enjoy going to shows, food, football, music and having fun with friends and family.