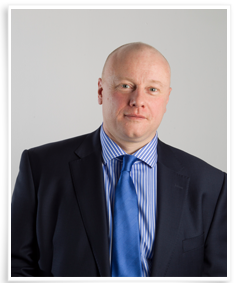 Stuart Daviss
Account Director
Direct Line: 02920 822 606
Mobile: 07917 851438
Email: sdaviss@creativerisksolutions.co.uk
What is your role at Creative Risk Solutions?
Responsible for managing all aspects of an existing portfolio of clients as well as new business development
What are your areas of expertise?
Property and Casualty
How many years have you been in the insurance business?
30 Years.
When did you join Creative Risk?
I joined the business in 2012.
What did you do before?
Early career involved working for two provincial brokers in South Wales. The next 11 years were spent working for a national broker based in Bristol before joining the Creative team in late 2012
Which has been the most interesting project you've worked on in the past year at CRS?
Working on the Food and Drink specialism project
What are your interests outside work?
Obligatory bi-weekly visits to the gym, Spurs and my family. Not necessarily in that order though.