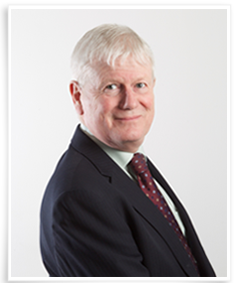 Karl Reece
Account Executive
Direct Line: 02920 822 612
Mobile: 077654 08019
Email: kreece@creativerisksolutions.co.uk
What is your role at Creative Risk Solutions?
Servicing of existing clients and development of new business.
What are your areas of expertise?
Contractors, Logistics, Property Owners, Retail.
How many years have you been in the insurance business?
44 Years.
When did you join Creative Risk?
I joined the business in 2010.
What did you do before? 
I started working in insurance for Norwich Union in 1974 as a property underwriter. I then worked as an Account Executive for Bryan Worrall & Company Insurance Brokers followed by a period working as the Manager of the Cardiff Office of Opus Corporate Risk, where I was responsible for 20 staff and £2.5m income.
Which has been the most interesting project you've worked on in the past year at Creative Risk?
The owner of one of our largest Property Owner clients is also involved in a care home business. Their existing insurer had invited renewal with a ten-fold increase on the strength of one employee claim, despite liability being in dispute. We had only a very short period to explore the market for acceptable terms, which proved quite a challenge. Our expertise enabled us to identify a suitable carrier, negotiate a price that was less than 30% of the invited renewal premium, and place cover, all within three working days.
What are your interests outside work?
I am an avid horseracing fan and own a racehorse. I also enjoy cooking, fine wine and good food.