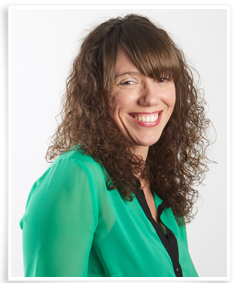 Natalie Jones
Media Insurance Broker
Direct Line: 02920 822 604
Mobile: 07775 029050
Email: njones@creativerisksolutions.co.uk
What is your role at Creative Risk Solutions?
As a specialist Media Insurance Broker, I deal with insurance enquiries and provide day-to-day service to our media clients. I also liaise with insurers and handle general queries and policy/cover issues.
What are your areas of expertise?
How many years have you been in the insurance business?
7 Years.
When did you join Creative Risk?
I joined the business in 2010.
What did you do before?
I was a Financial Controller/PA for a Property Developer for 5 years. Prior to that I was an Accounts Assistant at Broomfield & Alexander Chartered Accountants for 9 years.
Which has been the most interesting project you've worked on while at CRS?
Providing insurance for the Miracles of Nature programme, which was presented by Richard Hammond and produced by Boom Pictures/Oxford Scientific Films. I really enjoyed working on it due to the varied activities that Richard Hammond undertook for the production.  It was an interesting one to insure and it was great to watch it all unfold on TV.
What are your interests outside work?
Spending time with my family, running and socialising with friends.